We are back and excited to share the part 2 of this project with you. Part 2 is all about the second story of this home were we have some seriously fun spaces! Let's dive into them!
We mentioned in our last post that 2 twin girls live in this home. We loved designing bedrooms for each of them and a bathroom to match. Both bathrooms got a fun patterned cement tile, gorgeous lighting and mirrors, and beautiful art, windows coverings, or a shower curtain!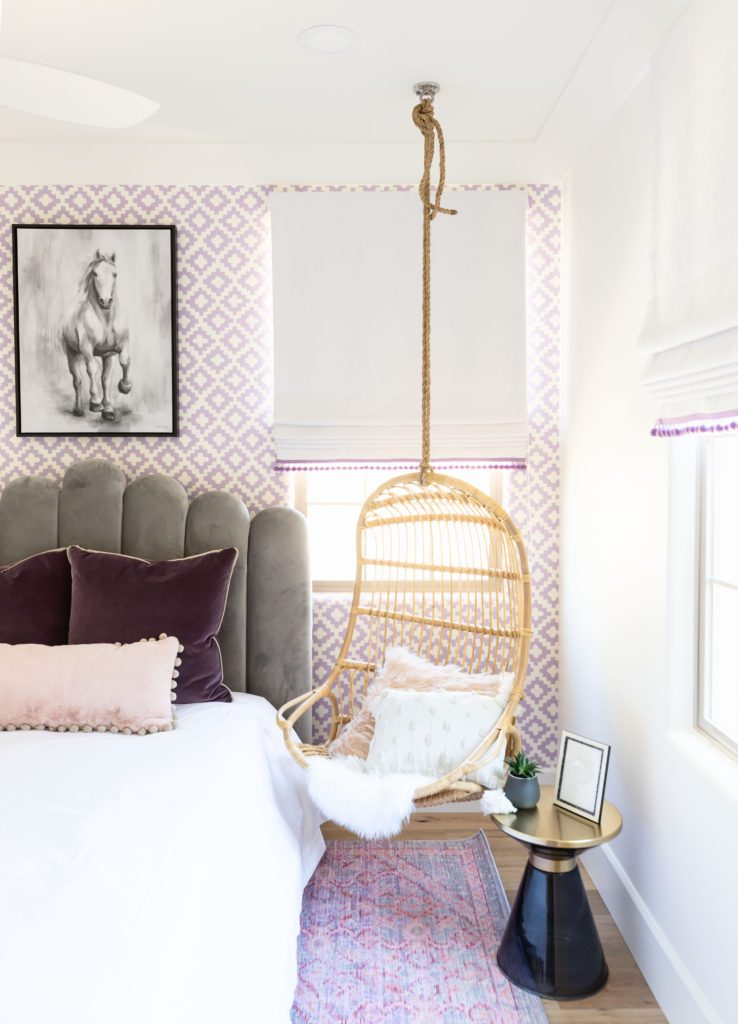 This little girl got her own hanging chair for relaxing and the purple room of her dream!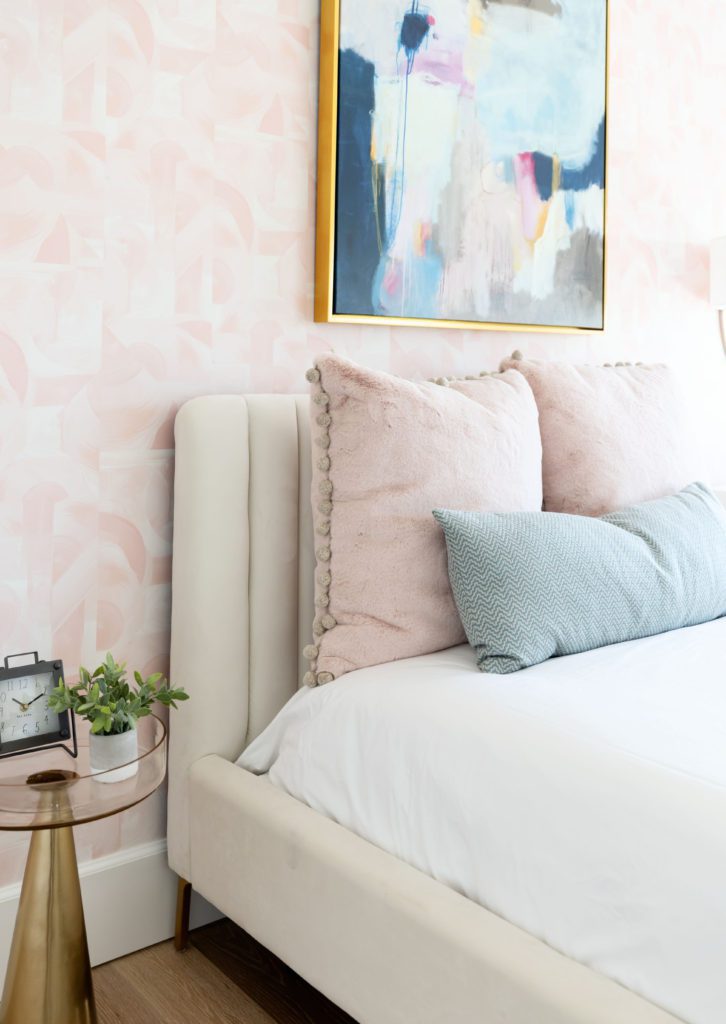 This kiddo kept her room soft pink and touches of blues.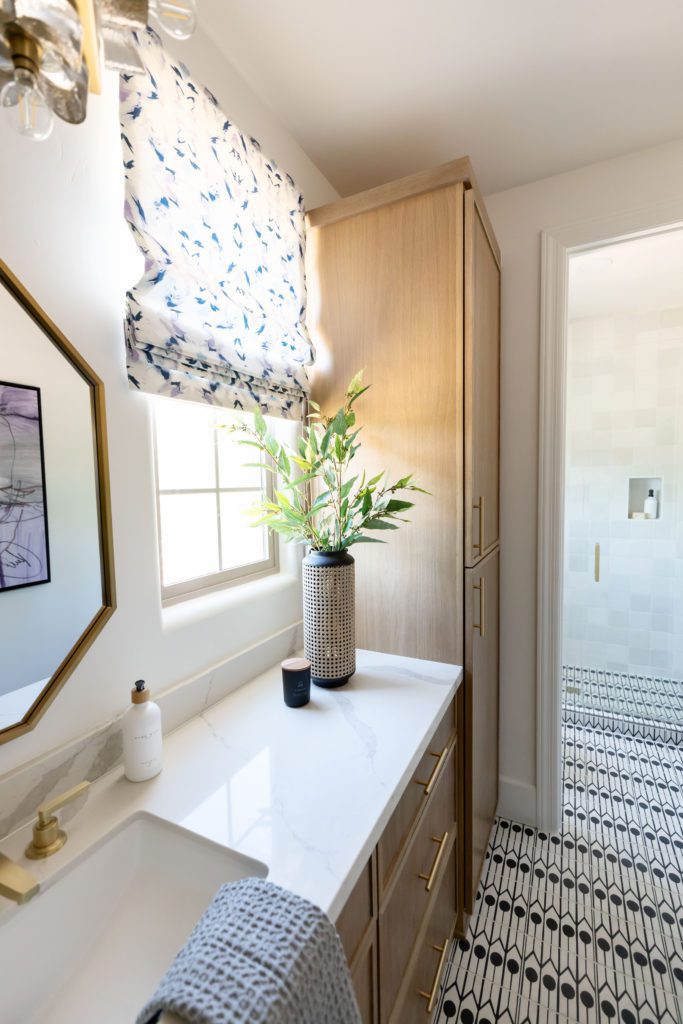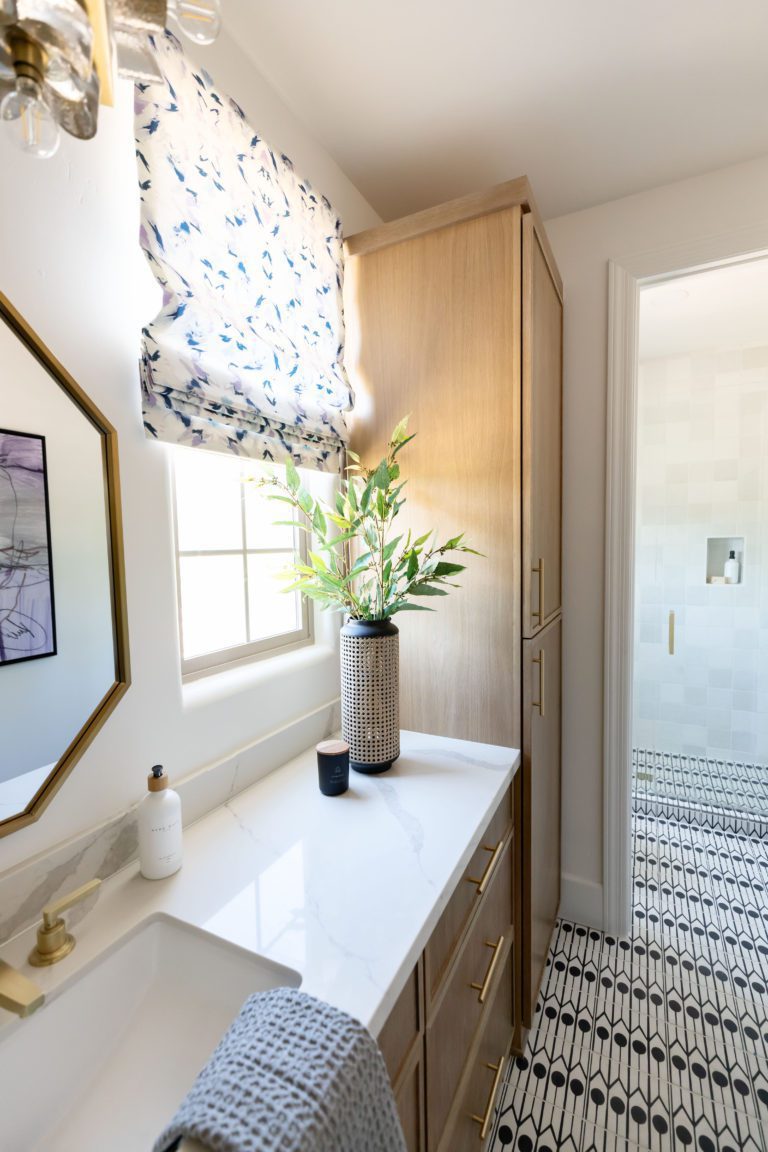 The mix of oak cabinetry with the patterned tile makes our heart sing!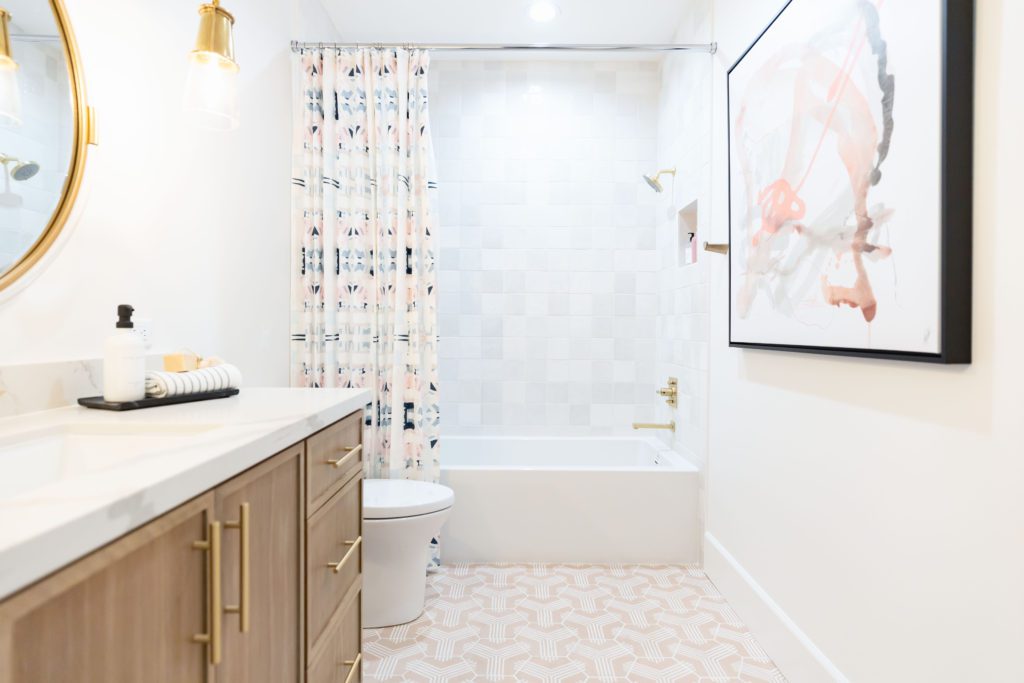 The master bedroom is so bold yet calming at the same time. We used the prettiest color of blue throughout this space with amazing wallpaper + custom drapery, and beautiful furnishing pieces.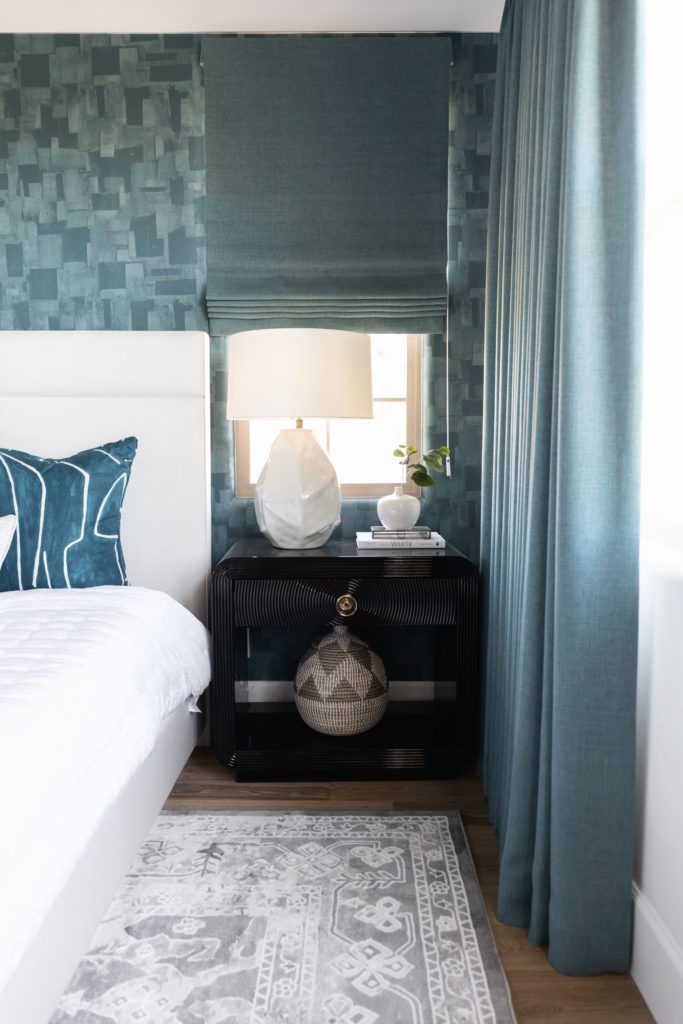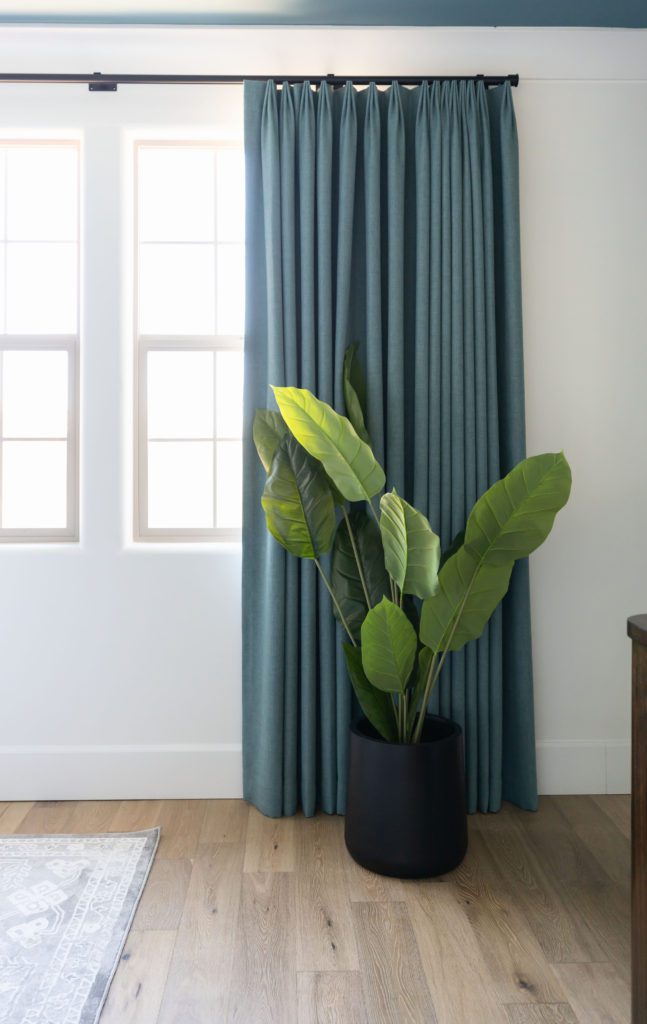 The master bathroom is off the charts! We started the master project by selecting a black and white tile and let everything else organically fall into place. Our big slabs on this shower door, the beautiful brushed brass plumbing, and the window coverings make this space a showstopper!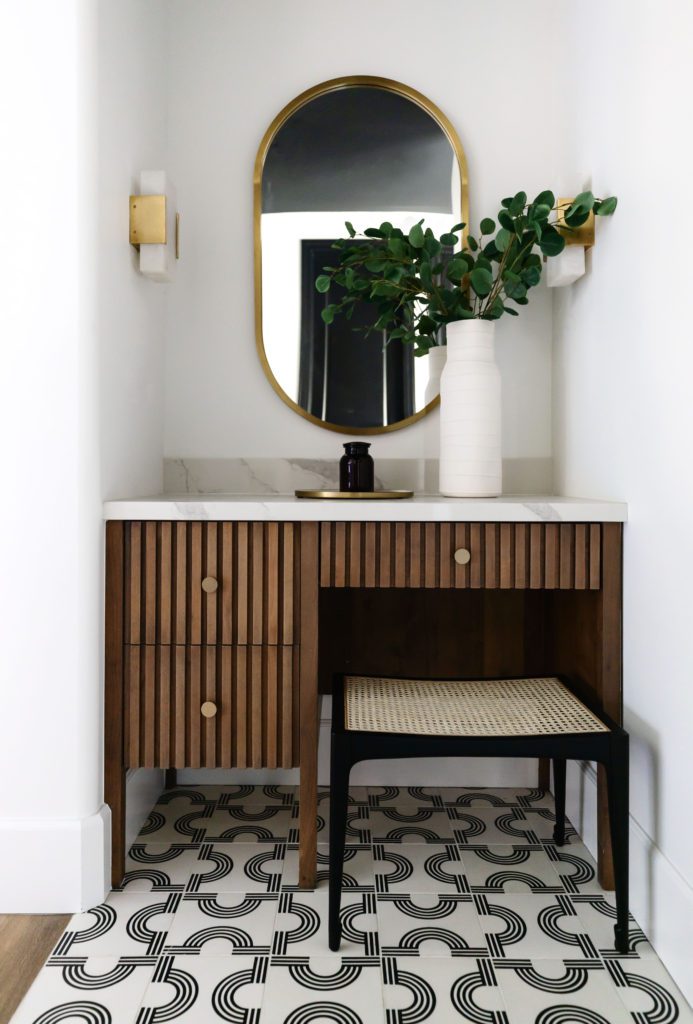 The cement tile give this room such a fun vibe! We painted the ceiling and doors black to keep the room from feeling too heavy on the bottom. Now your eyes are drawn up and over to the drapery.